Pheasant breeding, hatching, sales on a master level!
The pheasant farm currently provides storage for 6,000 laying hens on 3 hectares. The associated Bretagne-type hatching machines ensure the hatching of around 250 000 breeding pheasants during the production season. The pheasants are incubated in French-style hatchery boxes during the breeding season.
Day-old pheasants are reared up to 4 or 8 weeks of age. Based on market demand, we also rear 15 000 to 20 000 thousand adult birds in our 8 hectares of aviaries (volier).
We have a significant pheasant contract rearing activity with our cooperating hunting partners.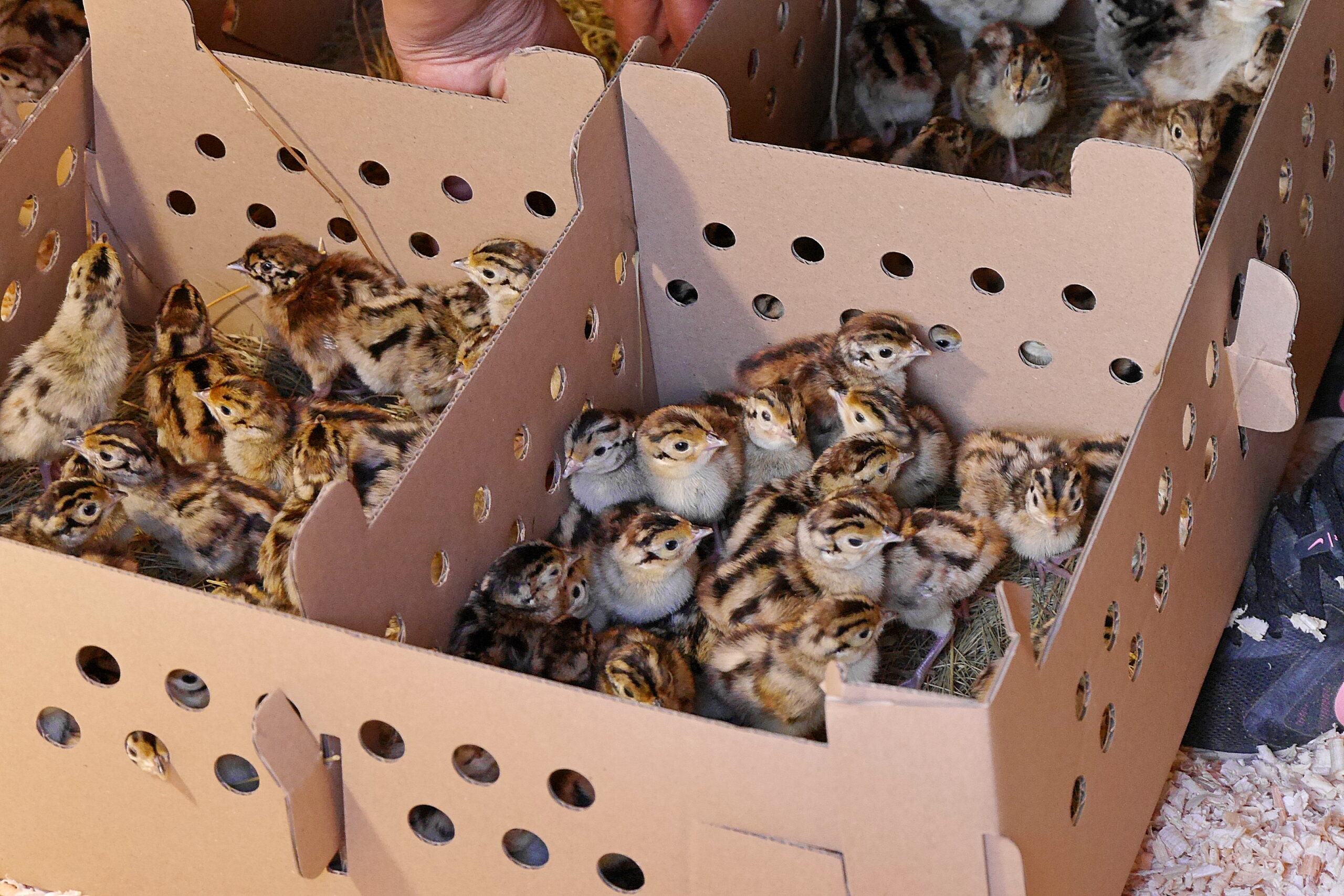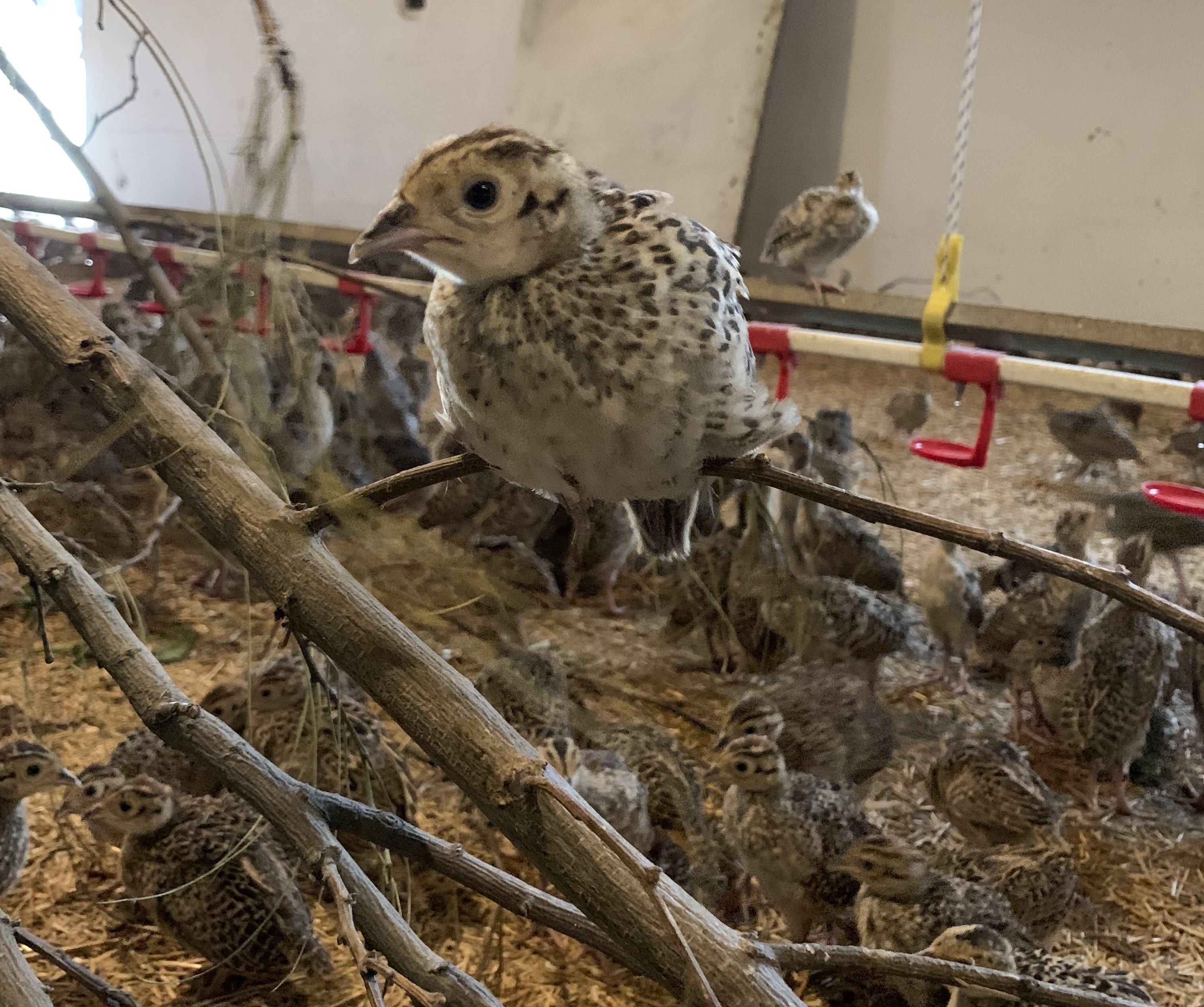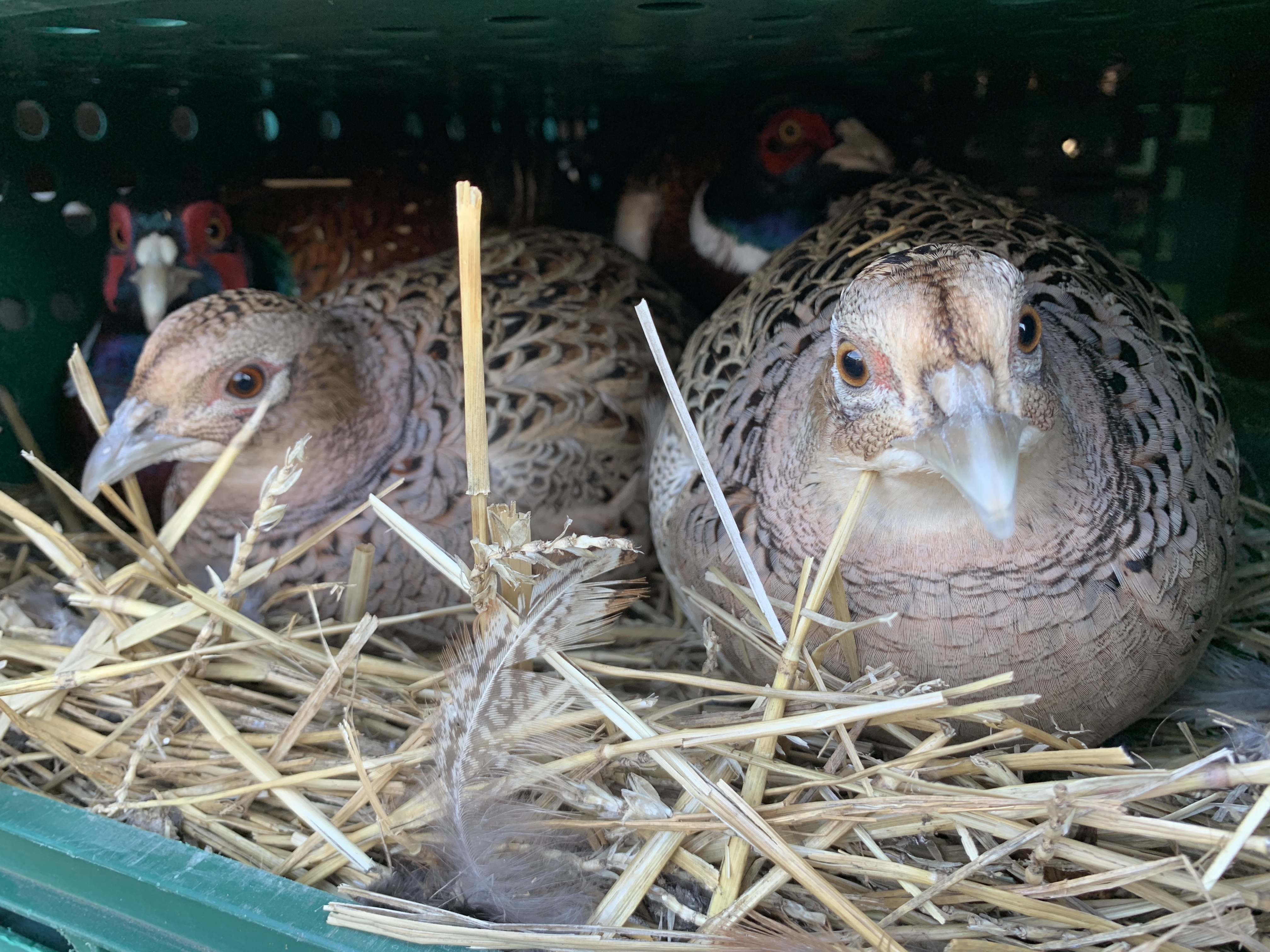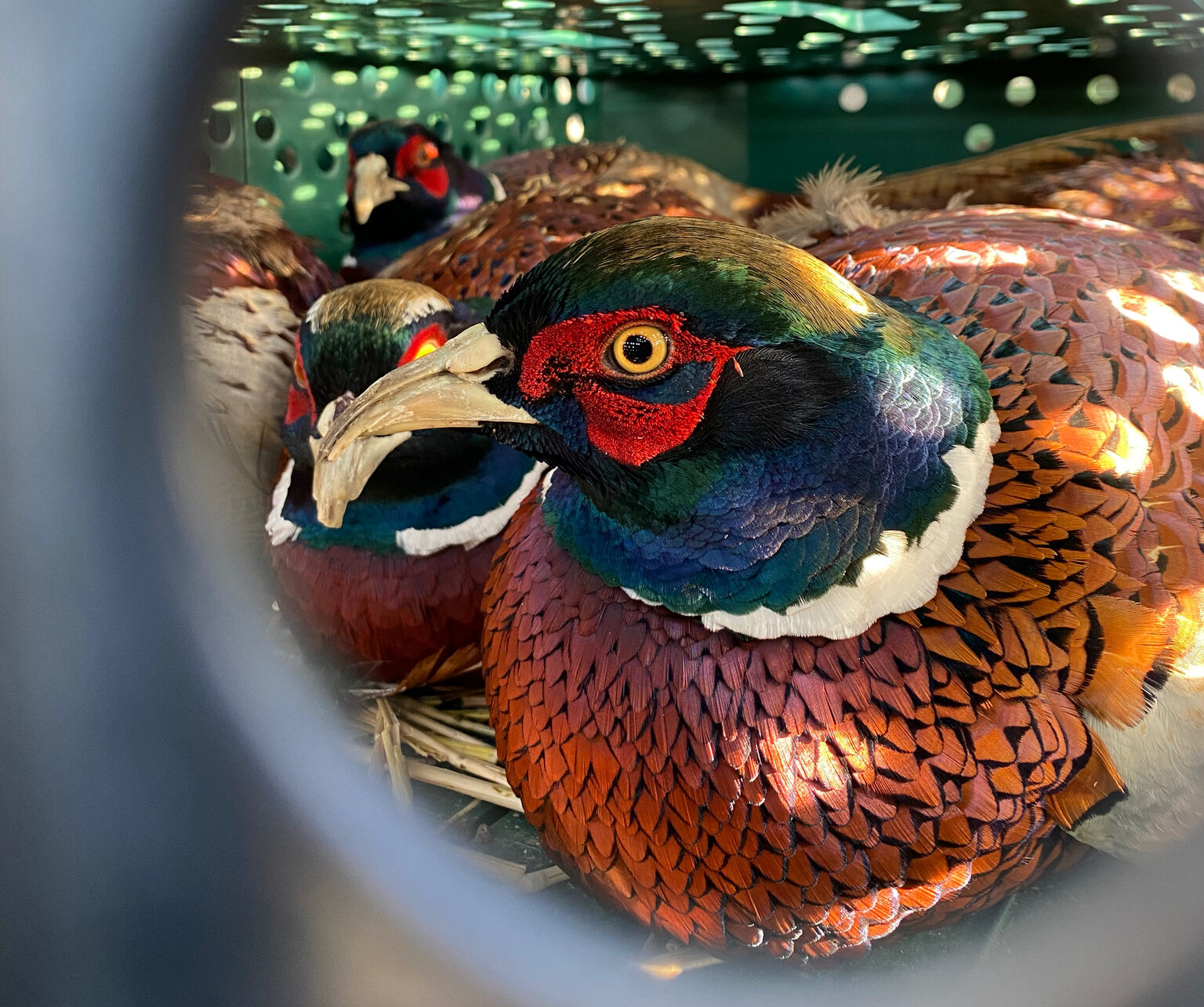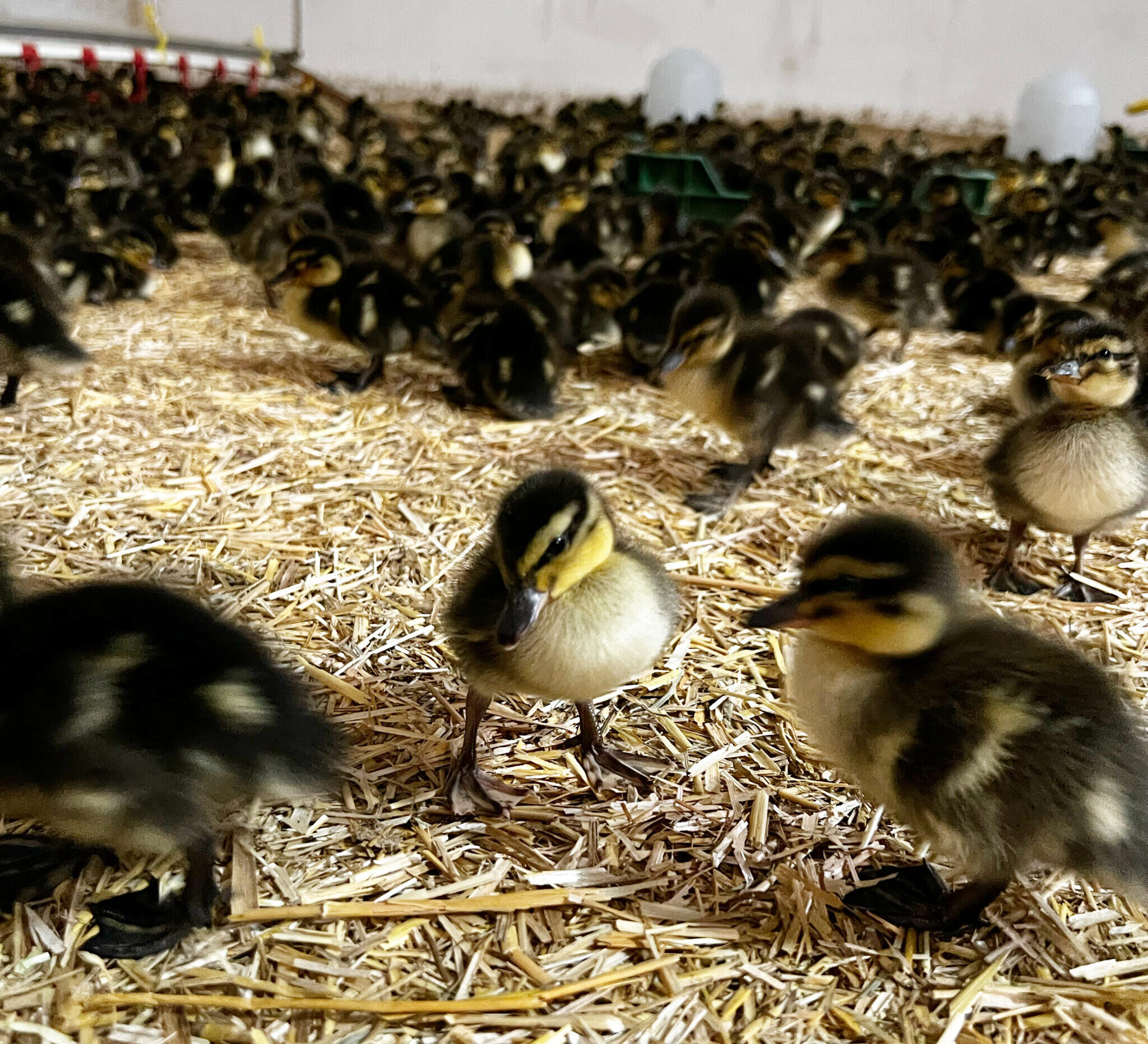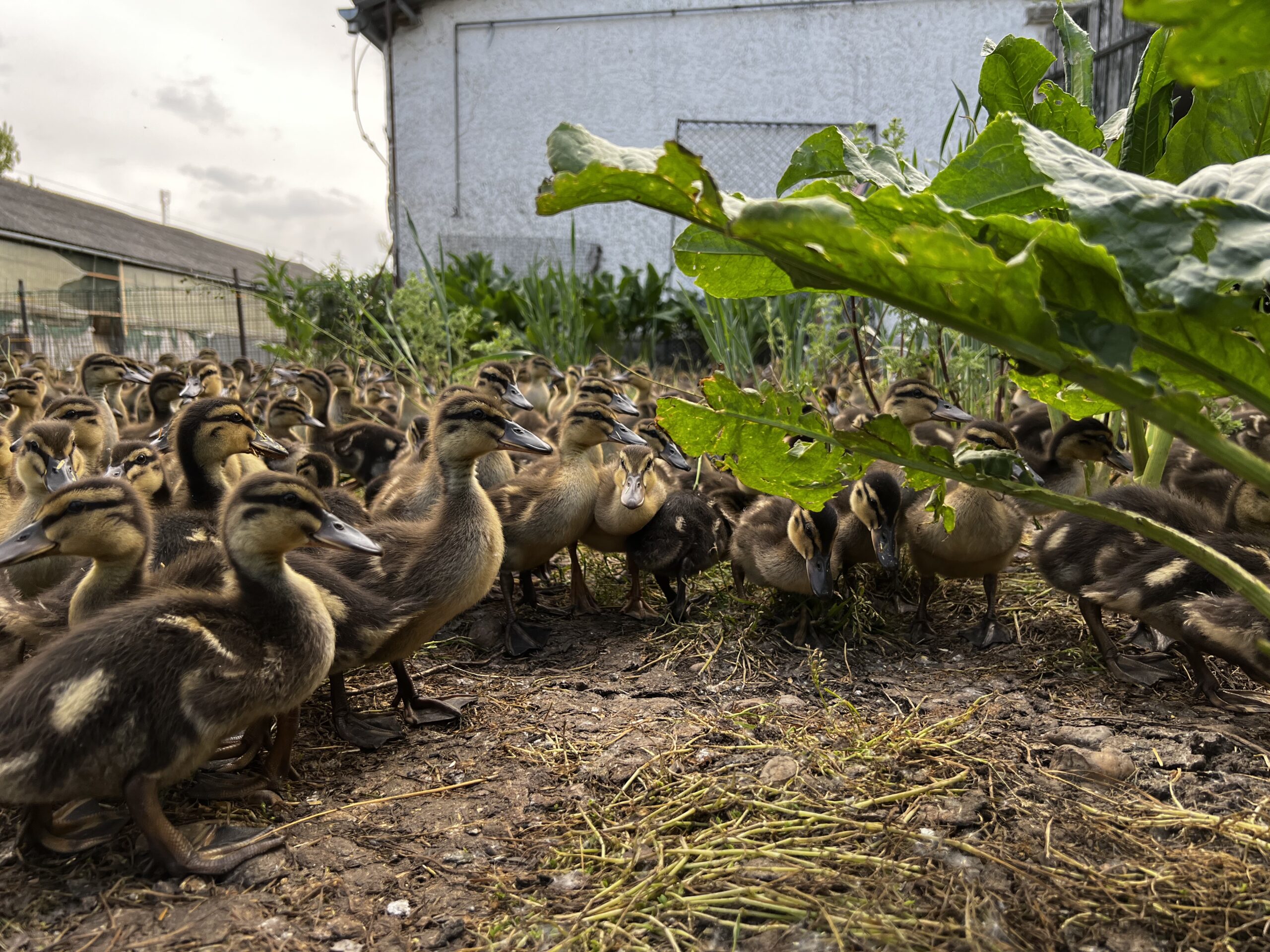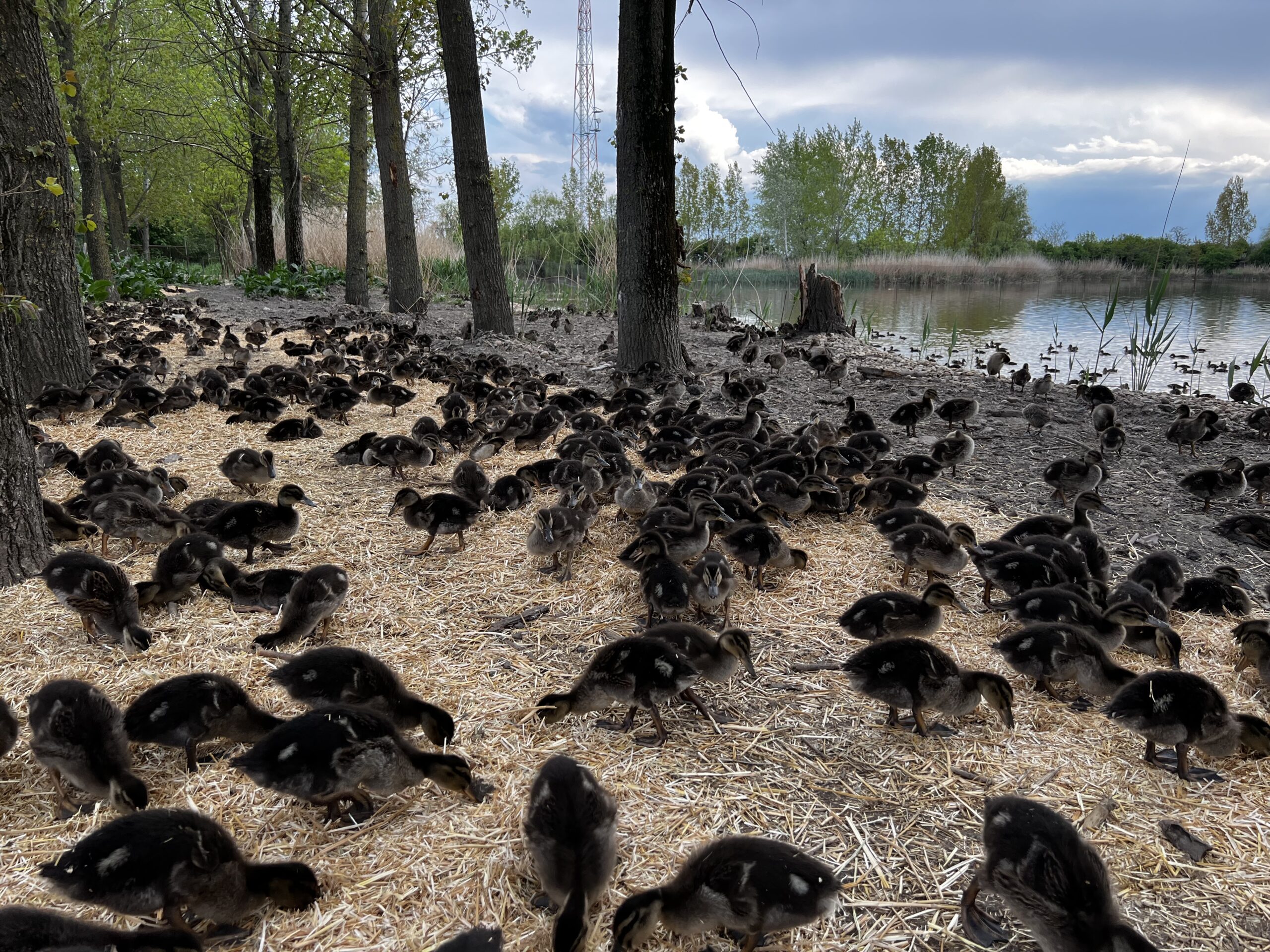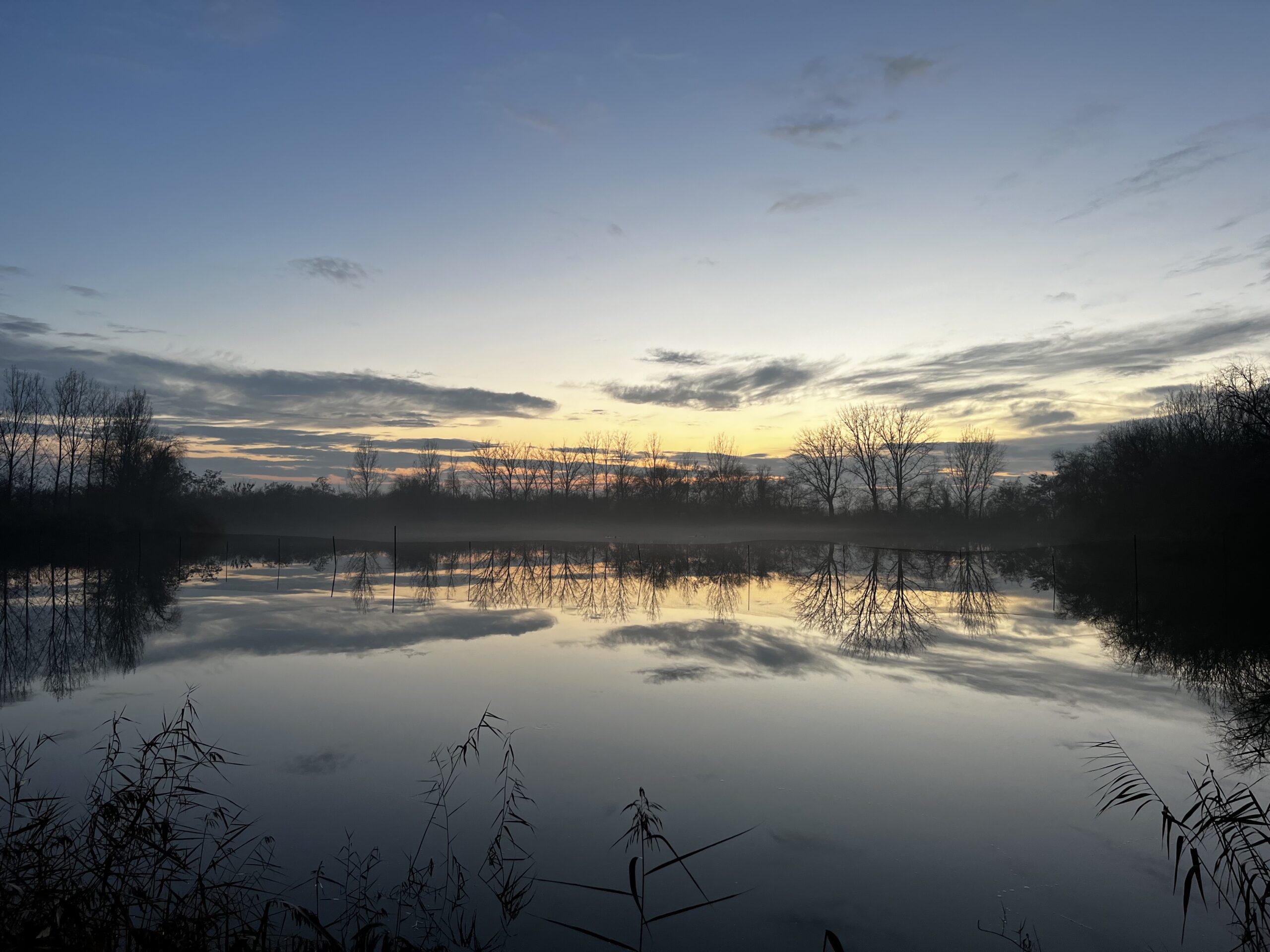 Mallard hatching, rearing, selling!
We also have a separate mallard hatchery on our premises, suitable for the hatching of 1200 mallard breeding eggs. The hatched day-old mallard chicks are partly reared up to 4 weeks of age or sold to our customers on demand.
In a season, we raise and sell 60 000 birds to our partners.
Vaccination of the birds against cholera, botulism, and marble foot disease on request.
Plastic crotales and leg rings for the prevention of feather pecking. Distribution of  additional equipment for pheasant rearing.
We sell large quantities of beak shields, goggles, crotales, and other accessories for hunting companies, pheasant breeders, and other customers.
For more information, visit our webshop or contact us!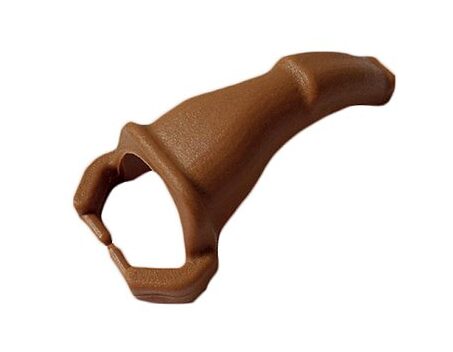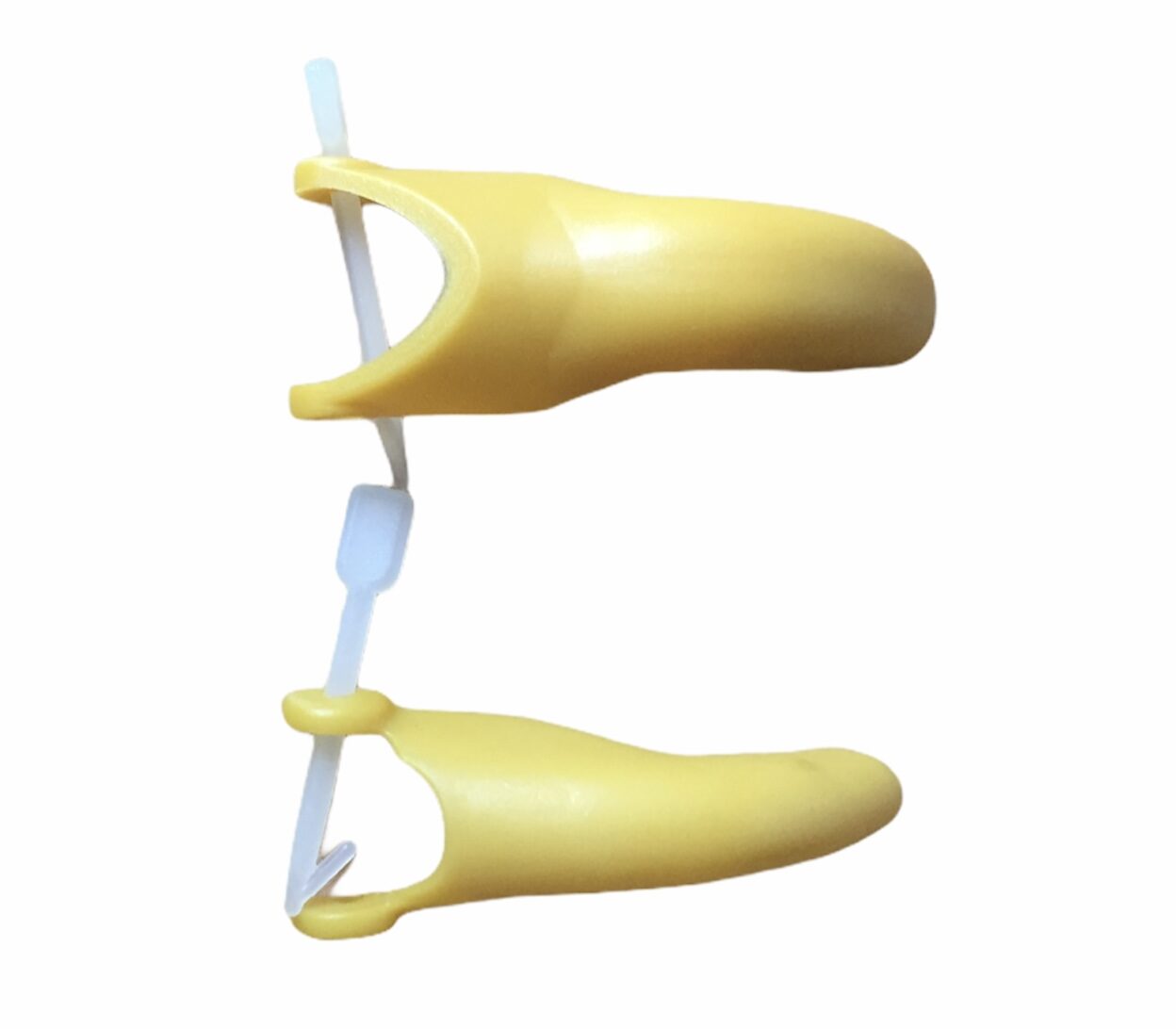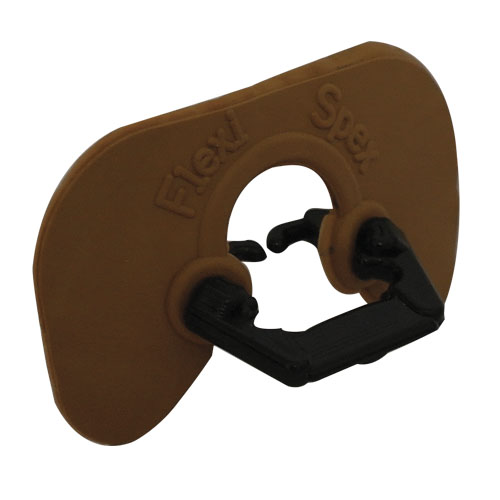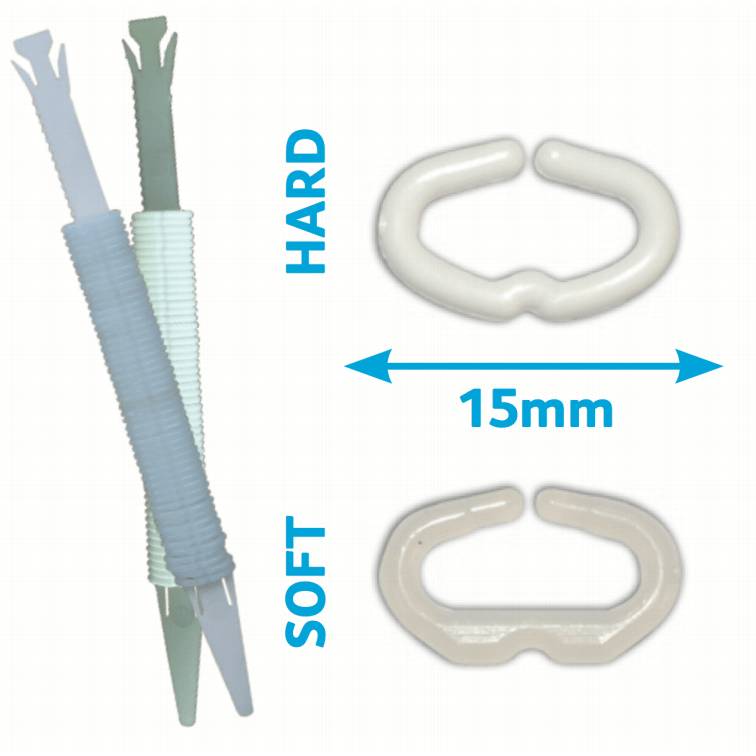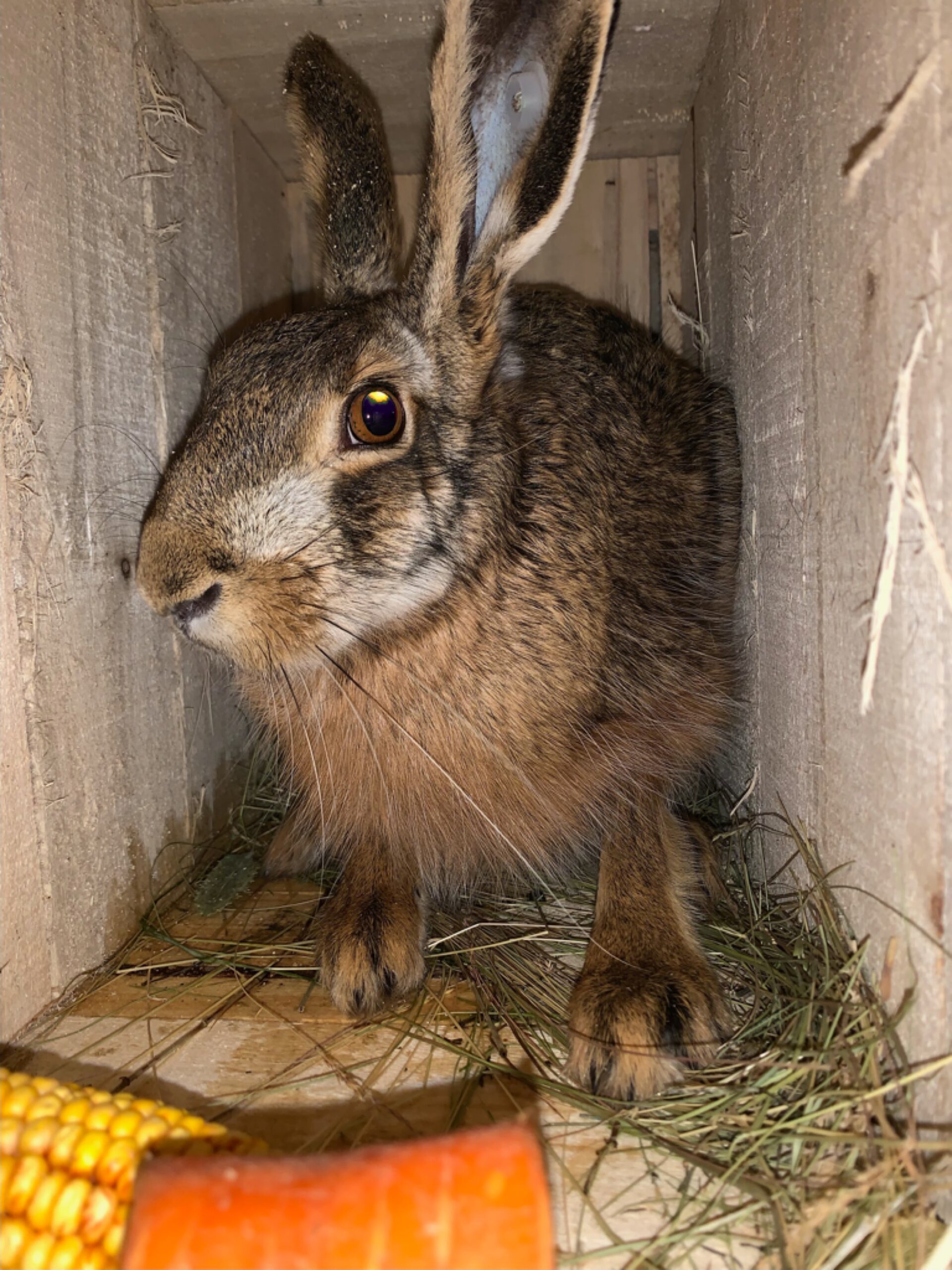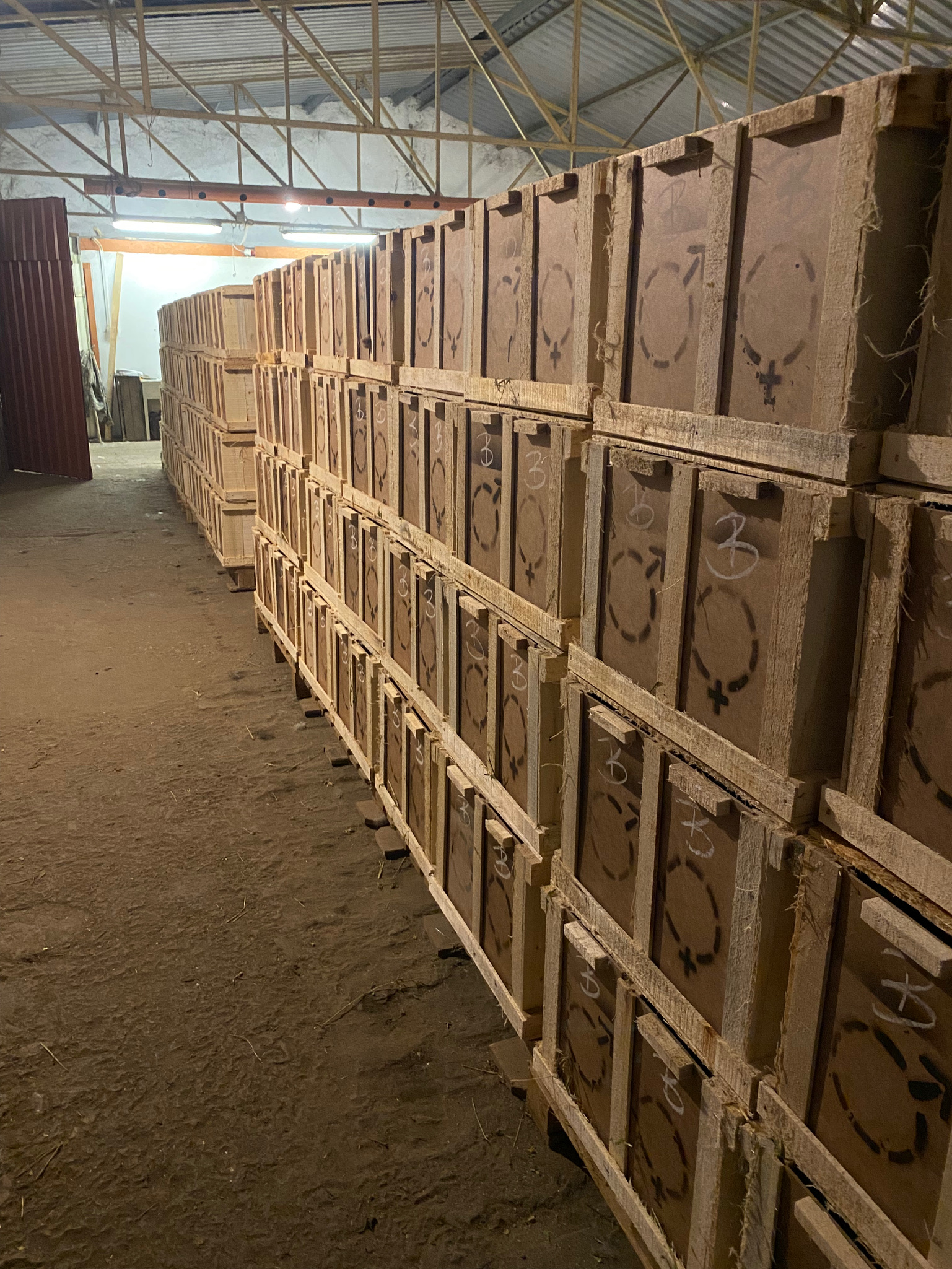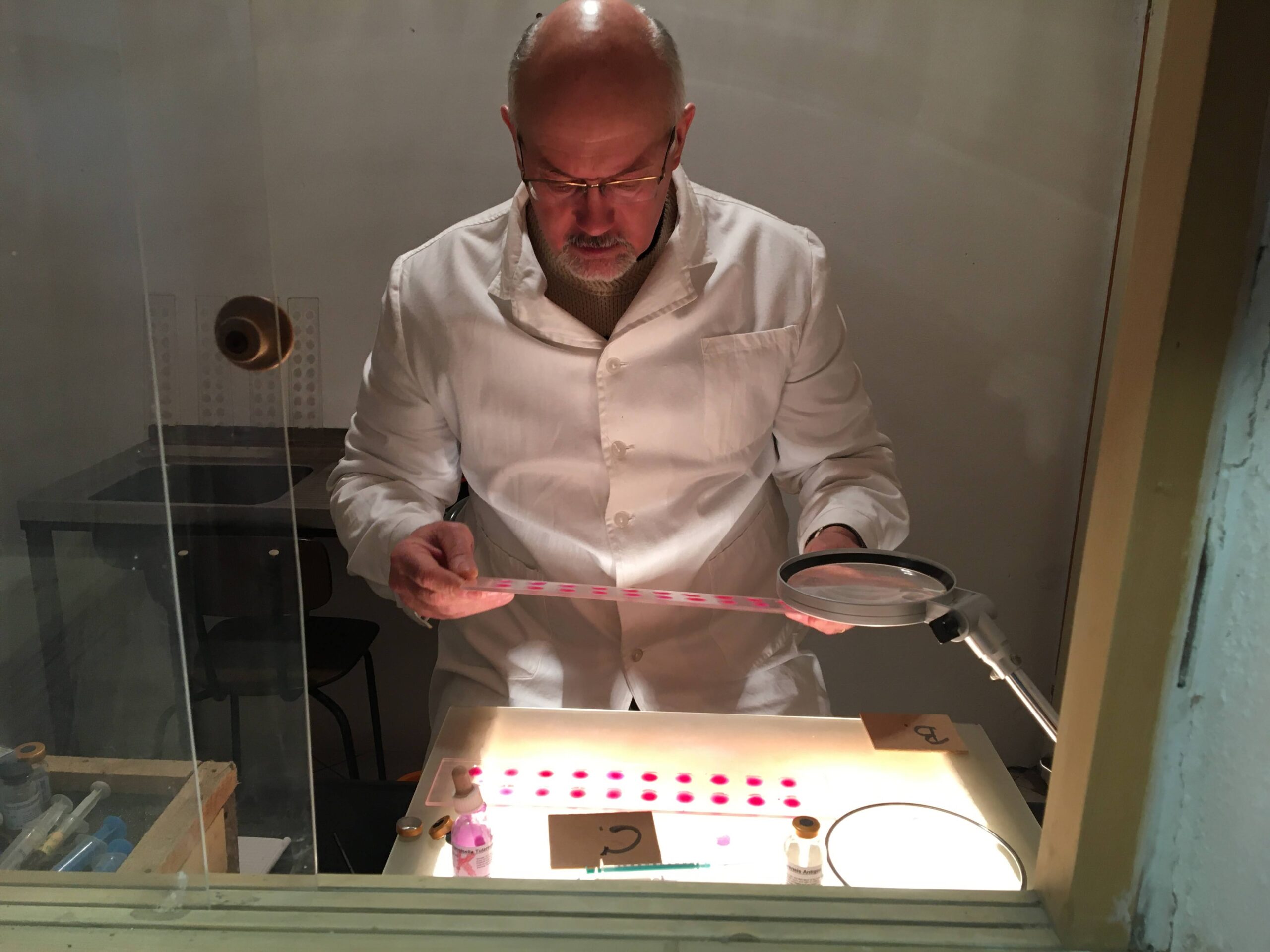 Hare raising and selling!
From November to January, we sell live wild-caught hares from hunting companies to the Italian and French markets. We carry out the primary veterinary inspection and quarantine of the hares on the farm. We produce the packaging for the deliveries in our wood mill.
We also manufacture the one-way rabbit transport crates for export in our wood mill.
We are also at home in the wood industry!
Our woodworking plant produces one-way animal transport crates from noble poplar logs on a seasonal basis.
We make the following crates in-house and also to order:
double compartment live hare "export crate"

pheasant, partridge, mallard transport crate with sliding door

pallets in different sizes

melon and apple containers